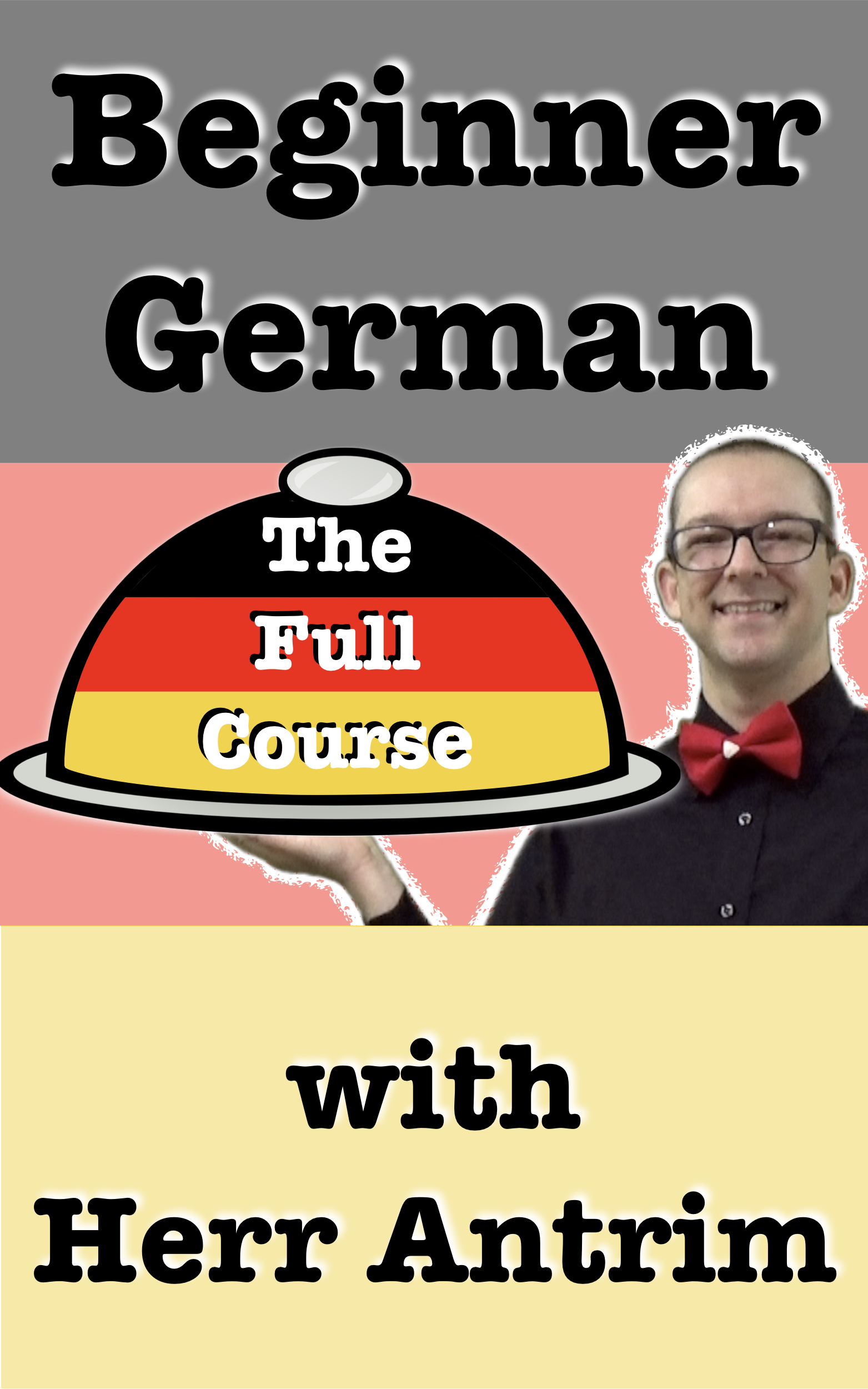 Beginner German with Herr Antrim
Enrollment Now OPEN!
This interactive course will teach you the basics of the German language and get you to a level at which you can have a simple conversation in German.
This course follows the curriculum outlined in Herr Antrim's e-book "Beginner German with Herr Antrim", but goes much further than the e-book could. Each chapter has been broken down into more detail and includes exclusive extras you won't find anywhere else.
This course encourages you to practice what you learn in each chapter and guides you through that practice. It is the next best thing to having an in-person course with Herr Antrim.
Course Overview
If you want to know all you need to know about this course before you purchase, be sure to watch the video below.
* Keep in mind, the discount mentioned in the video has expired.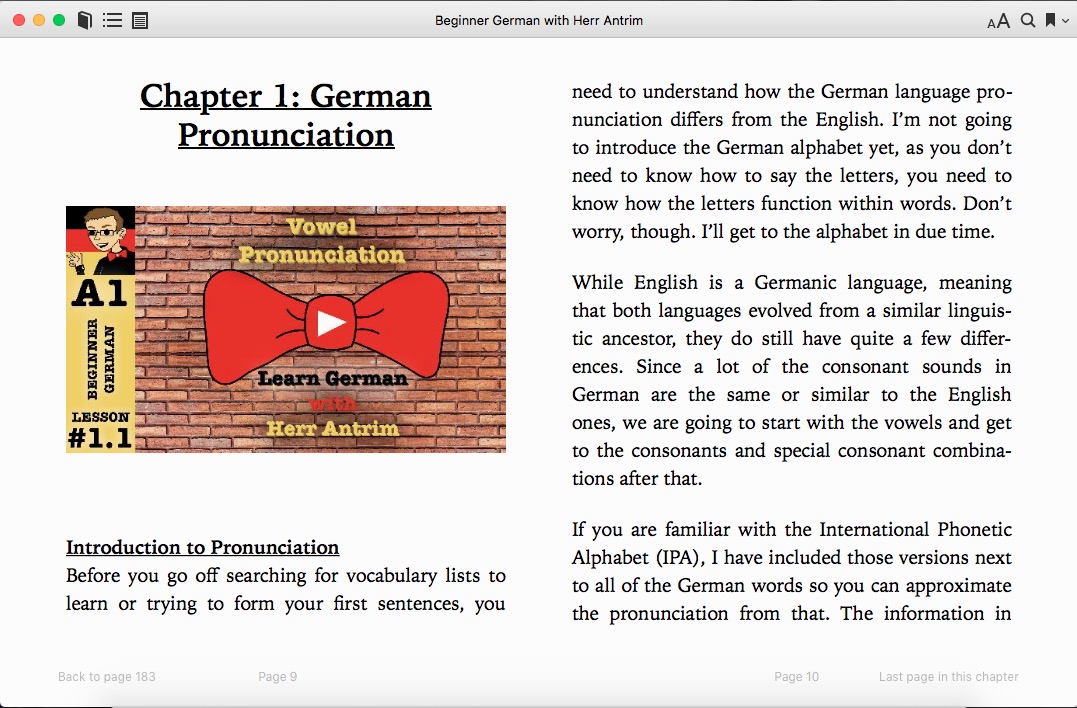 Chapter 1 Pronunciation
The first chapter of this course explains in great detail the pronunciation rules of the German language. It includes the text from the same chapter in Herr Antrim's e-book, but it also includes additional pronunciation help via videos from Herr Antrim.
There are also examples with "listen and repeat" style practice for each of the sounds and pronunciation guides within this chapter.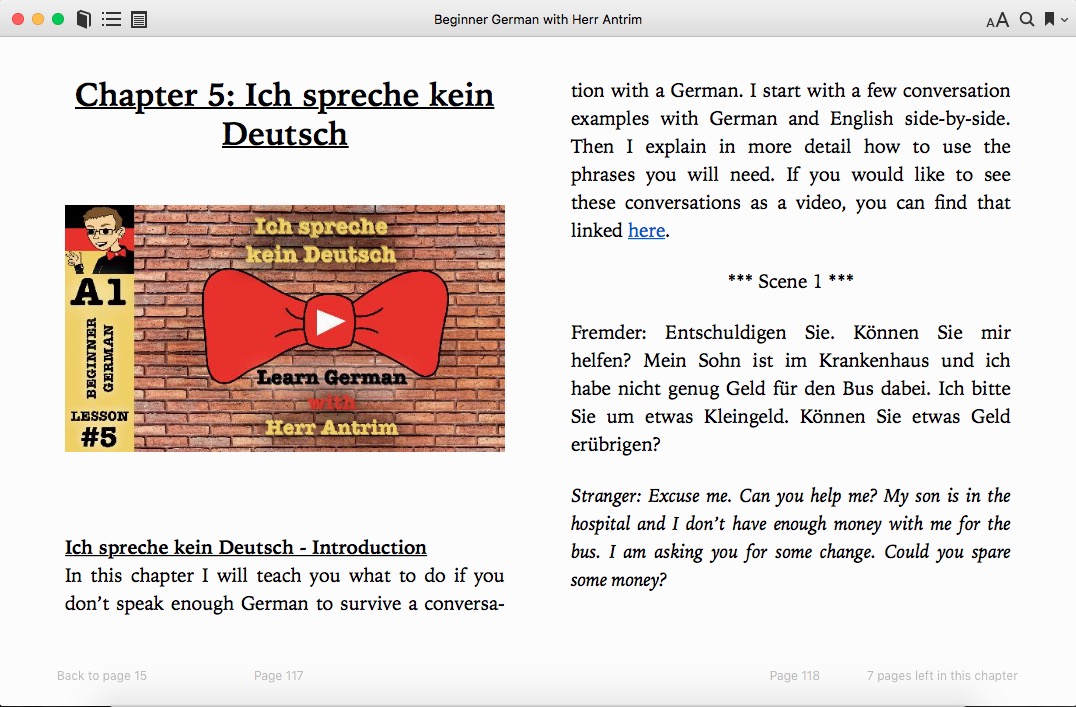 Chapter 5: Ich spreche kein Deutsch.
In chapter 5 you will learn phrases that will help you navigate any conversation in German when you don't understand what is said. Things like "Could you please speak slower?", "What does that mean?" and "Could you please say that in English?"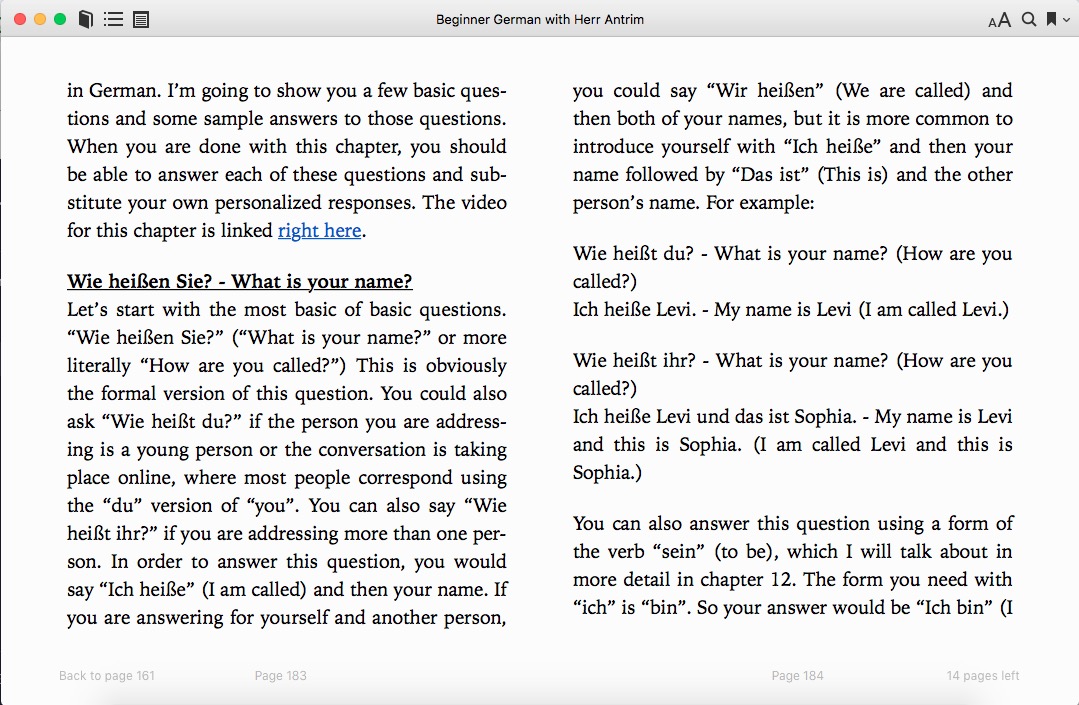 Chapter 9: Basic Questions and Answers
In chapter 9 you will learn some basic conversational questions and ways to answer them. This will be the basis for most beginner German conversations you will encounter. Knowing these will be a great foundation for your German learning.
About Herr Antrim
Herr Antrim is a high school German teacher with a passion for teaching as many people German as he can. With this in mind he created the YouTube channel "Learn German with Herr Antrim" in 2011. The videos on his YouTube channel were originally intended for his German students in his physical classes at Edwardsville High School in Edwardsville, Illinois, but after some positive feedback from other German teachers and German learners, he decided to continue making videos.
Herr Antrim, his YouTube channel and accompanying website, www.germanwithantrim.com, have been featured on many lists of the top YouTube channels, blogs and other resources for learning German.
In September of 2018 he started a series of videos that were designed to teach the very basics of the German language with the goal of having 20 lessons that would teach people everything they needed to know for the A1 (beginner) level of German. Combined with his e-book and other resources available via the links within this course, learners should be able to participate in a short, simple conversation in German. 
After years of complaining about the outdated, boring, error-ridden textbooks in his German classes, his students encouraged him to "write your own book if this one is so bad". So he did. This course is meant to be a replacement of the entire first semester of information that is taught in his German 1 course. He hopes that you find it useful and that you enjoy learning from this book. 
If you are one of those people who likes to follow people on social media, Herr Antrim has a few of those. You can find them listed in order of how much Herr Antrim likes them below. 
www.instagram.com/germanwithantrim